SWINGS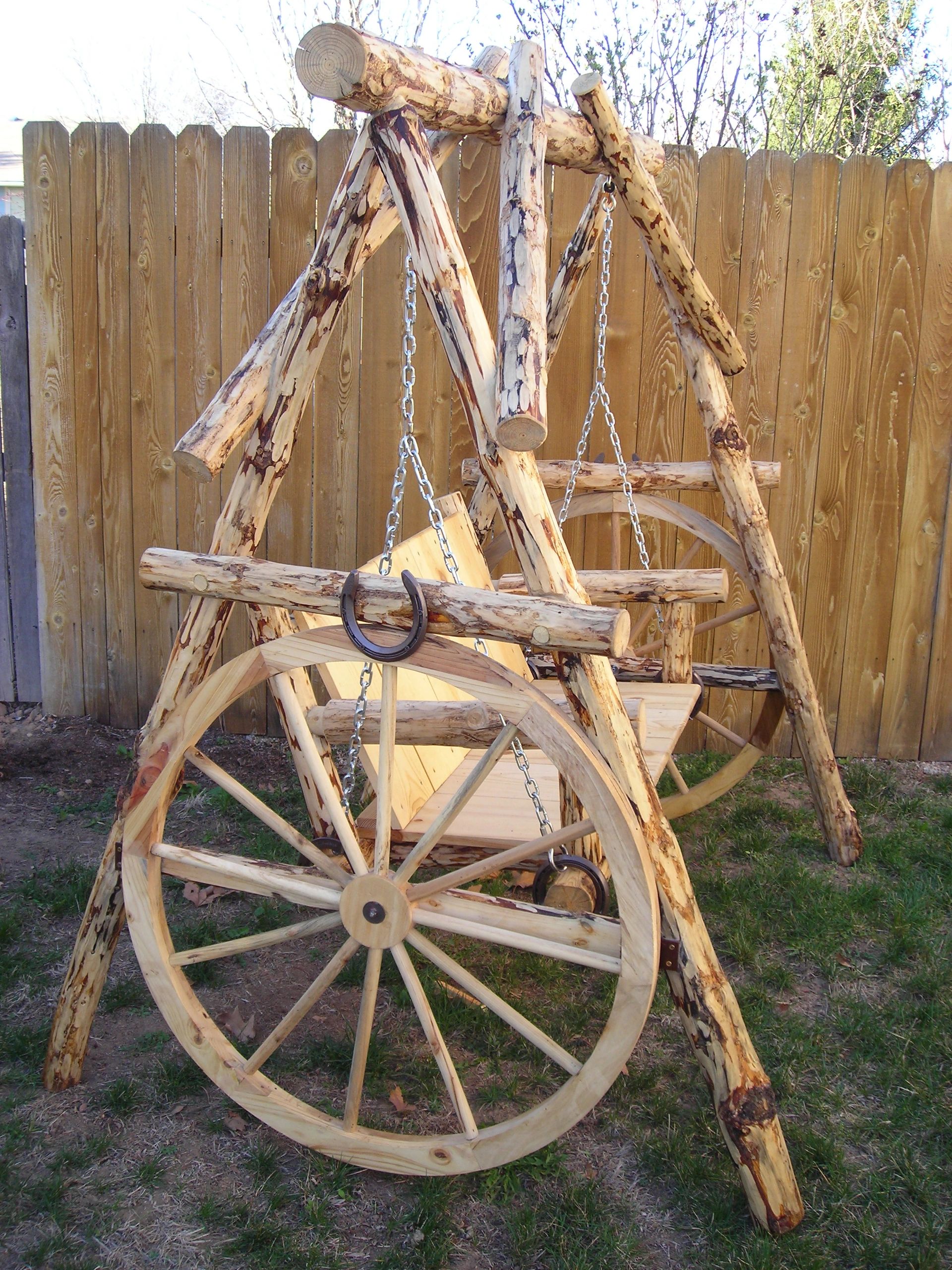 Our rustic swings feature a classic hand made look that will make a perfect addition to any yard or patio. The swing and frame are made from hand-peeled sturdy lodgepole pine logs that will withstand years of enjoyment. The swing hardware is rated to hold 550 pounds, and will comfortably seat two adults. This swing is pictured with the optional wagon wheel and horseshoe accents to complete the rustic look. All outdoor furniture is finished with a clear seal for optimum protection from the elements while preserving the natural wood look.
Seat dimensions: 42" wide, 17" deep, and 18" seat back.
Frame dimensions: 6'6" wide, 5' deep, 6' tall.

PRICE: $600

Options:
-Wagon Wheel and Horseshoe Accents: $100
Custom Size or Custom Style: Price depending on Size/Style

NOTE: THIS IS NOT A SWING SET AND WILL NOT WITHSTAND HIGH SWINGING AND ABUSE.